Posts for tag: smile makeover
By Gregory L Palozola D.D.S. P.C.
May 29, 2019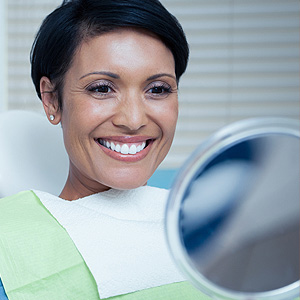 "Redesigning" a smile is a lot like remodeling a house: the technicalities of construction must blend seamlessly with what is perceived as elegant and beautiful. The first aspect — the proper materials and techniques to achieve a sound restoration — is absolutely crucial. But the aesthetic is just as important for assuring the final restoration evokes beauty and style.
Balancing these two aspects of a smile makeover requires thoughtful intent and planning. What may be pleasing aesthetically may not be technically feasible; but what may be technically sound may not have that sought-after "curb appeal."
You and your dentist must work together to achieve the successful blending of these two aspects. That's why it's important for you to have full confidence in your dentist: that he or she is both technically skilled and experienced in cosmetic procedures and artistically aware of what will look best aesthetically.
The first step in your makeover is a thorough dental examination to determine the overall state of your oral health. With this "bigger picture," your dentist will have a better understanding of what's possible and practical for you and your situation. The exam may also reveal problems that should be treated first before any cosmetic work.
From there, you must communicate clearly to your dentist what you perceive as wrong with your smile and what you would like to have changed. While there are general principles of beauty best followed, your dental work could hypothetically take different paths depending on your desires and expectations. You might prefer a more "sexy" look or one that's "sophisticated." Or perhaps you only want subtle changes that still retain features expressing your individuality.
Ultimately, though, your expectations must line up with reality. Much like your house contractor, your dentist will advise you on what's both practical and possible. And with their experience in smile enhancement, they can also help you determine what will look most attractive given your facial structure and features.
With this preliminary planning, you can be confident as the work proceeds that the end of the project will be both exciting and satisfying. And just as with your newly renovated home, you'll be more than happy to share your smile with others.
If you would like more information on enhancing your smile through cosmetic dentistry, please contact us or schedule an appointment for a consultation. You can also learn more about this topic by reading the Dear Doctor magazine article "Beautiful Smiles by Design."
By Gregory L Palozola D.D.S. P.C.
July 24, 2017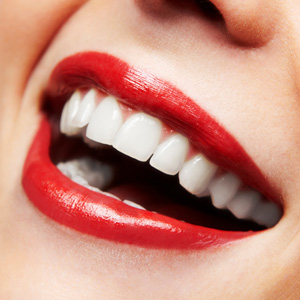 Before you consider cosmetic changes to your smile, ask yourself one question: how's your bite? How your teeth are positioned and aligned doesn't just affect their function — it also affects your appearance. A proper bite is foundational to a beautiful smile — and it deserves your attention first.
Here are 3 important steps for addressing your bite problem on your way to a more attractive smile.
Get an orthodontic evaluation. Only a dentist or orthodontist can determine if your teeth are properly aligned and working well with each other — and if not, why. With their knowledge and expertise they'll be able to tell you what specific bite problem (malocclusion) you have and the best treatment to correct it to support any future cosmetic enhancement.
Consider your tooth-movement options carefully. If you have a malocclusion, your dentist or orthodontist may recommend correction before undertaking other cosmetic work. In most cases, you'll have two choices. The first is traditional metal braces, which uses wires held in place and anchored by brackets cemented to the teeth. They're effective, but must be fixed in place and aren't considered attractive. The other choice is clear aligners, which use custom removable plastic trays worn in sequence to gradually move teeth. They're easier for oral hygiene and are hardly noticeable to others, but may not work in every bite situation.
Don't slack on the retainer phase of treatment. The day will come when the braces or aligners come out of your mouth for good. But your realignment project isn't over — you'll need to wear a retainer appliance for a while. Re-aligned teeth can relapse to their former positions, so it's essential you wear a retainer to keep them where they've been moved. Without a retainer, all the time and effort invested in your bite will have been to no avail.
In a nutshell: get the big picture about your bite, choose the treatment best for you and follow through on every phase. The end result will be a solid platform for the smile you've always dreamed about.
If you would like more information on orthodontic treatments, please contact us or schedule an appointment for a consultation. You can also learn more about this topic by reading the Dear Doctor magazine article "The Magic of Orthodontics: The Original Smile Makeover."