Posts for: October, 2020
By Gregory L Palozola D.D.S. P.C.
October 20, 2020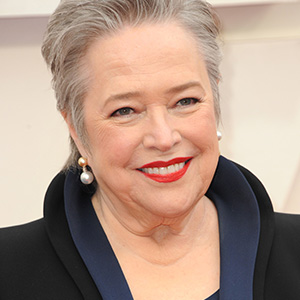 Kathy Bates has been a familiar face to filmgoers since her Oscar-winning performance as Annie Wilkes in Misery. She's best known for playing true-to-life characters like Wilkes or Barbara Jewell in last year's Richard Jewell (for which she earned her fourth Oscar nomination). To keep it real, she typically eschews cosmetic enhancements—with one possible exception: her smile.
Although happy with her teeth in general, Bates noticed they seemed to be "moving around" as she got older. This kind of misalignment is a common consequence of the aging process, a result of the stresses placed on teeth from a lifetime of chewing and biting.
Fortunately, there was an orthodontic solution for Bates, and one compatible with her film career. Instead of traditional braces, Bates chose clear aligners, a newer method for moving teeth first introduced in the late 1990s.
Clear aligners are clear, plastic trays patients wear over their teeth. A custom sequence of these trays is developed for each patient based on their individual bite dimensions and treatment goals. Each tray in the sequence, worn in succession for about two weeks, places pressure on the teeth to move in the prescribed direction.
While clear aligners work according to the same teeth-moving principle as braces, there are differences that make them more appealing to many people. Unlike traditional braces, which are highly noticeable, clear aligners are nearly invisible to others apart from close scrutiny. Patients can also take them out, which is helpful with eating, brushing and flossing (a challenge for wearers of braces) and rare social occasions.
That latter advantage, though, could pose a problem for immature patients. Clear aligner patients must have a suitable level of self-responsibility to avoid the temptation of taking the trays out too often. Families of those who haven't reached this level of maturity may find braces a better option.
Clear aligners also don't address quite the range of bite problems that braces can correct. Some complex bite issues are thus better served by the traditional approach. But that gap is narrowing: Recent advances in clear aligner technology have considerably increased their treatability range.
With that said, clear aligners can be an ideal choice for adults who have a treatable bite problem and who want to avoid the appearance created by braces. And though they tend to be a little more expensive than braces, many busy adults find the benefits of clear aligners to be worth it.
The best way to find out if clear aligners could be a viable option for you is to visit us for an exam and consultation. Like film star Kathy Bates, you may find that this way of straightening your smile is right for you.
If you would like more information about tooth straightening, please contact us or schedule a consultation.
By Gregory L Palozola D.D.S. P.C.
October 10, 2020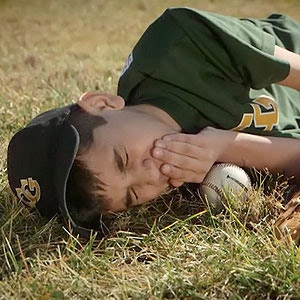 We Americans love our sports, whether as participants or spectators. But there's also a downside to contact sports like soccer, football or basketball: a higher risk of injury, particularly to the mouth and face. One of the most severe of these is a knocked out tooth.
Fortunately, that doesn't necessarily mean it's lost: The tooth can be reinserted into the empty socket and eventually return to normal functionality. But it must be done as soon as possible after injury. The more time elapses, the lower the chances of long-term survival.
That's because of how teeth are held in place in the jaw, secured by an elastic, fibrous tissue known as the periodontal ligament. When a tooth is knocked out some of the ligament's periodontal cells remain on the tooth's root. If these cells are alive when the tooth is reinserted, they can regenerate and reestablish attachment between the ligament and the tooth.
Eventually, though, the cells can dry out and die. If that has already happened before reinsertion, the tooth's root will fuse instead with the underlying bone. The tooth may survive for a short time, but its roots can eventually dissolve and the tooth will be lost.
Your window of opportunity for taking advantage of these live periodontal cells is only 5-20 minutes with the best chances in those earlier minutes. You should, therefore, take these steps immediately after an injury:
Find the tooth, hold it by the crown (not the root end), and rinse off any debris with clean water;
Reinsert the root end into the empty socket with firm pressure;
Place clean gauze or cloth in the person's mouth between the tooth and the other jaw, and ask them to bite down gently and hold their bite;
Seek dental or emergency medical care immediately;
If you're unable to reinsert the tooth, place it quickly in a container with milk and see a dentist immediately.
You can also obtain an Android or IOS smartphone app developed by the International Association of Dental Traumatology called ToothSOS, which will guide you through this process, as well as for other dental emergencies. The quicker you act, the better the chances that the injured person's knocked out tooth can be rescued.
If you would like more information on what to do in a dental emergency, please contact us or schedule an appointment for a consultation. You can also learn more about this topic by reading the Dear Doctor magazine article "When a Tooth is Knocked Out."