Posts for: September, 2020
By Gregory L Palozola D.D.S. P.C.
September 20, 2020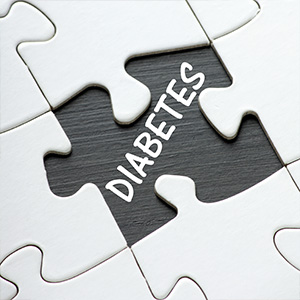 If you're one of the more than 26 million people in the U.S. with diabetes, you know first hand how the disease impacts your life. That includes your dental health — and whether or not implants are a good tooth replacement option for you.
Diabetes is actually the name for a group of diseases affecting how your body processes glucose, a simple sugar that provides energy for the body's cells. The level of glucose in the blood is regulated by insulin, a hormone produced in the pancreas. Diabetes causes the pancreas to either stop producing insulin (Type 1) or not produce enough (Type 2). Also in Type 2, the body can become unresponsive to the insulin produced.
The implications for either type are serious and can be life-threatening. If glucose levels are chronically too low or high the patient could eventually go blind, suffer nerve damage, or develop kidney disease. Diabetes also interferes with wound healing and creates a greater susceptibility for gangrene: diabetics thus have a higher risk for losing fingers, toes and limbs, and can even succumb to coma or death.
Type 2 is the most common form of diabetes. Fortunately, most people with this type can effectively manage it through diet, exercise and regular glucose monitoring; if need be, prescription medication can help regulate their levels. Even so, diabetics with their disease under control must still be alert to slower wound healing and a higher risk of infection.
Because implant placement is a minor surgical procedure, the aspects of diabetes related to healing, infection and inflammation could have an adverse impact on the ultimate success of the placement. Implant surgery creates a wound in the surrounding gum tissues and bone that will need to heal; the body's immune response in a diabetic can interfere with that process. And if infection sets in, the risks of implant failure increase.
But research has shown that diabetics with good glucose management have as high a success rate (over 95% after ten years) as non-diabetic patients. That means the implant option is a viable one for you as a diabetic — but only if you have your disease under control.
If you would like more information on the relationship between dental implants and other health conditions, please contact us or schedule an appointment for a consultation.
By Gregory L Palozola D.D.S. P.C.
September 10, 2020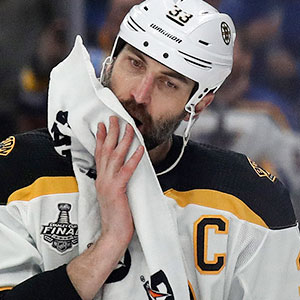 Boston Bruins defenseman Zdeno Chara had a rough Stanley Cup final against the St. Louis Blues this past June. Not only did the Bruins ultimately lose the championship, but Chara took a deflected puck shot to the face in Game Four that broke his jaw.
With the NHL season now over, the 42-year-old Bruins captain continues to mend from his injury that required extensive treatment. His experience highlights how jaw fractures and related dental damage are an unfortunate hazard in hockey—not only for pros like Chara, but also for an estimated half million U.S. amateurs, many in youth leagues.
Ice hockey isn't the only sport with this injury potential: Basketball, football (now gearing up with summer training) and even baseball players are also at risk. That's why appropriate protective gear like helmets and face shields are key to preventing injury.
For any contact sport, that protection should also include a mouthguard to absorb hard contact forces that could damage the mouth, teeth and gums. The best guards (and the most comfortable fit) are custom-made by a dentist based on impressions made of the individual's mouth.
But even with adequate protection, an injury can still happen. Here's what you should do if your child has an injury to their jaw, mouth or teeth.
Recognize signs of a broken jaw. A broken jaw can result in severe pain, swelling, difficulty speaking, numbness in the chin or lower lip or the teeth not seeming to fit together properly. You may also notice bleeding in the mouth, as well as bruising under the tongue or a cut in the ear canal resulting from jawbone movement during the fracture. Get immediate medical attention if you notice any of these signs.
Take quick action for a knocked-out tooth. A tooth knocked completely out of its socket is a severe dental injury. But you may be able to ultimately save the tooth by promptly taking the following steps: (1) find the tooth and pick it up without touching the root end, (2) rinse it off, (3) place it back in its socket with firm pressure, and (4) see a dentist as soon as possible.
Seek dental care. Besides the injuries already mentioned, you should also see a dentist for any moderate to severe trauma to the mouth, teeth and gums. Leading the list: any injury that results in tooth chipping, looseness or movement out of alignment.
Even a top athlete like Zdeno Chara isn't immune to injury. Take steps then to protect your amateur athlete from a dental or facial injury.
If you would like more information about dealing with sports-related dental injuries, please contact us or schedule an appointment for a consultation. To learn more, read the Dear Doctor magazine articles "Athletic Mouthguards" and "The Field-Side Guide to Dental Injuries."