Posts for: November, 2018
By Gregory L Palozola D.D.S. P.C.
November 20, 2018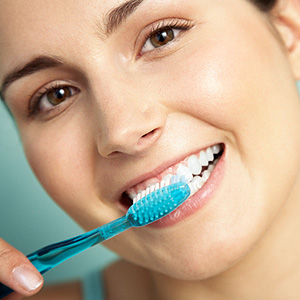 The most important thing you can do for good oral health is brush and floss your teeth daily. But we're not born knowing how to do either — they're skills we must learn and practice to be effective in removing disease-causing bacterial plaque.
It helps then to have a good understanding about technique, implements or problem situations you may run into. So then, here are answers to 4 typical hygiene questions that can help you improve your brushing and flossing.
How often should I brush and floss? You should brush and floss at least once a day to prevent a buildup of plaque, the cause for both tooth decay and periodontal (gum) disease; if you have some form of dental disease, we may advise a different frequency. Be sure to use a gentle technique — it doesn't take much pressure to remove plaque and being too aggressive can harm your gums and tooth enamel.
When should I change my toothbrush? If you use it correctly (gentle vs. aggressive), your toothbrush should last several months. When you begin to notice the bristles becoming worn or splayed, it's time to get a new, soft bristle brush.
What kind of toothpaste should I use? You may have a preference among the dozens available when it comes to flavor and texture. But from a hygiene standpoint you should choose one that contains fluoride to strengthen enamel and an anti-tartar agent to inhibit the formation of hardened plaque deposits (calculus). While we're on the subject, don't rinse out the toothpaste right after brushing — you may be washing away fluoride too early, which takes time to work in contact with tooth enamel. Just spit it out.
What if my teeth are sensitive when I brush? If you encounter problems when you brush, visit us to find out the cause. The most common cause for sensitivity is gum recession, usually due to gum disease, which has exposed the roots. This can cause discomfort when you encounter hot or cold foods, or pressure on the teeth when you brush. You should then receive treatment for the underlying condition; we may also recommend toothpaste that reduces tooth sensitivity. And, of course, be gentle when you brush.
If you would like more information on brushing, flossing and other aspects of oral hygiene, please contact us or schedule an appointment for a consultation. You can also learn more about this topic by reading the Dear Doctor magazine article "Oral Hygiene Behavior."
By Gregory L Palozola D.D.S. P.C.
November 10, 2018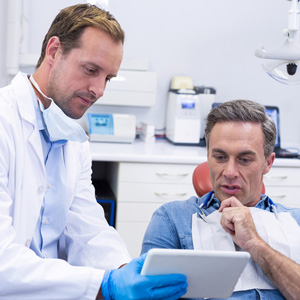 Most of us wouldn't think of buying a new car without a "test drive." It's a serious investment, so you want to make sure you're comfortable with your new ride.
Like an auto purchase, the plan you and your dentist agree on to cosmetically enhance your teeth and gums — a "smile makeover" — is a significant investment. Wouldn't it be nice to "test drive" your future smile before you undergo any procedures?
Actually, you can — two ways, in fact. For one, your dentist could use computer imaging software that alters a photo of your face to show how your smile will appear after dental work. These computer enhancements are a great planning tool for making decisions on the look you want to achieve.
But even the best computer images only provide a static, two-dimensional representation of your new smile. It can't capture all the angles and movement dynamics of any proposed changes. That's where the other way, a trial smile, is a true test drive — you can see your future smile in action.
With a trial smile, your dentist temporarily places tooth-colored material called composite resin on your teeth to simulate the proposed changes. The resin can be shaped and sculpted to create a life-like replica that you'll be able to view in all three spatial dimensions. What's more it will give you a chance not only to see what your new smile will look like, but to actually experience how it feels in your mouth.
Creating a trial smile is an added expense and it's only available during your consultation visit — the dentist will need to remove the resin before you leave. But you'll still be able to get a good impression of what your final smile will be like. You'll also be able to take photos you can show to family and friends to get their impressions of your proposed new look.
A trial smile allows you to know beforehand what your dental work investment will provide you, and even fine-tune your makeover plan before work begins. With this particular kind of "test drive" you'll have greater assurance that you'll be happy and satisfied with the end results.
If you would like more information on trial smiles, please contact us or schedule an appointment for a consultation. You can also learn more about this topic by reading the Dear Doctor magazine article "Testing Your Smile Makeover."