Posts for: October, 2016
By Gregory L Palozola D.D.S. P.C.
October 27, 2016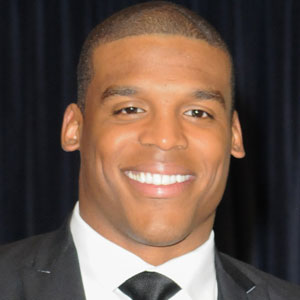 When is the best time to floss your teeth: Morning? Bedtime? How about: whenever and wherever the moment feels right?
For Cam Newton, award-winning NFL quarterback for the Carolina Panthers, the answer is clearly the latter. During the third quarter of the 2016 season-opener between his team and the Denver Broncos, TV cameras focused on Newton as he sat on the bench. The 2015 MVP was clearly seen stretching a string of dental floss between his index fingers and taking care of some dental hygiene business… and thereby creating a minor storm on the internet.
Inappropriate? We don't think so. As dentists, we're always happy when someone comes along to remind people how important it is to floss. And when that person has a million-dollar smile like Cam Newton's — so much the better.
Of course, there has been a lot of discussion lately about flossing. News outlets have gleefully reported that there's a lack of hard evidence at present to show that flossing is effective. But we would like to point out that, as the saying goes, "Absence of evidence is not evidence of absence." There are a number of reasons why health care organizations like the American Dental Association (ADA) still firmly recommend daily flossing. Here are a few:
It's well established that when plaque is allowed to build up on teeth, tooth decay and gum disease are bound to follow.
A tooth brush does a good job of cleaning most tooth surfaces, but it can't reach into spaces between teeth.
Cleaning between teeth (interdental cleaning) has been shown to remove plaque and food debris from these hard-to-reach spaces.
Dental floss isn't the only method for interdental cleaning… but it is recognized by dentists as the best way, and is an excellent method for doing this at home — or anywhere else!
Whether you use dental floss or another type of interdental cleaner is up to you. But the ADA stands by its recommendations for maintaining good oral health: Brush twice a day for two minutes with fluoride toothpaste; visit your dentist regularly for professional cleanings and checkups; and clean between teeth once a day with an interdental cleaner like floss. It doesn't matter if you do it in your own home, or on the sidelines of an NFL game… as long as you do it!
If you would like more information about flossing and oral hygiene, contact us or schedule an appointment for a consultation.
By Gregory L Palozola D.D.S. P.C.
October 11, 2016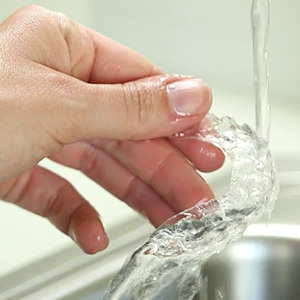 Oral appliances run the gamut from night guards and retainers to full or partial dentures. Millions of people depend on them for restoring or maintaining dental health.
Today's user-friendly appliances reflect the latest advances in technology. But that doesn't mean you can simply "place them and forget them." Their longevity depends on taking care of them.
The most important aspect of appliance care is keeping them clean. Although bacteria have no effect on an appliance's materials, they can accumulate on its surfaces and raise the risk your natural teeth and gums will be infected. To reduce that risk you should clean your appliance every day.
The best way is with a countertop ultrasonic cleaner. These units emit high frequency sound vibrations that loosen plaque (a thin film of bacteria and food particles) from even the appliance's tiniest crevices. Most units cost between $40 and $60, and pose less of a scratching risk to the appliance's surfaces than manual cleaning.
If you'd prefer to use a brush, there are some dos and don'ts to follow. You can use a cleaner especially designed for your appliance, but less expensive mild dish detergent or hand soap (with an antibacterial agent) will work too. Don't use toothpaste — most contain an abrasive ingredient for removing plaque from enamel that could leave microscopic scratches on your appliance. Use a soft-bristle toothbrush (but not the one you use for your natural teeth) or one designed for your appliance.
While boiling kills bacteria, the high heat can soften and warp the plastic material in an appliance. This could alter how the appliance fits in your mouth, making them loose and uncomfortable to wear. You should also avoid bleach: it can whiten acrylic or nylon designed to mimic the red color of real gum tissue.
Unless we've advised you otherwise, don't wear the appliance around the clock, a practice that raises the chances of bacterial accumulation. And be sure you also brush and floss your natural teeth every day.
Keeping both your mouth and your appliance clean helps ensure the best oral health possible — and that your appliance will last longer.
If you would like more information on caring for oral appliances, please contact us or schedule an appointment for a consultation.