Posts for: April, 2016
By Gregory L Palozola D.D.S. P.C.
April 28, 2016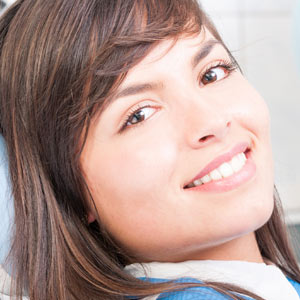 Controlling discomfort during dental work is one of our top priorities. Advances in anesthesia over the last century have made that objective easier to attain, especially for routine procedures.
The term anesthesia means "without feeling or pain." It refers to the use of substances to prevent a patient's nervous system from sensing pain. There are two basic types: general, through intravenous injection (IV) or gas inhalation that places a patient in an unconscious state; and local, which only affects the part of the body involved in the procedure while the patient remains conscious.
The latter type has become very important in dentistry, especially for mild to moderate procedures. Because teeth and gum tissues are rich in nerves, patients can have a heightened level of sensitivity that can increase anxiety and discomfort during dental work. Local anesthesia reduces that discomfort and relaxes both patient and dental provider.
We typically administer local anesthesia in two ways: by applying the anesthetic to the outside tissue surface (with a cotton swab, patch or spray) or by injection. The first type, topical anesthesia, is most often used to eliminate the pricking discomfort of the needle used to inject the main anesthetic. Using both applications eliminates any painful sensation at all — the only thing you might feel is a slight pressure during the procedure.
As mentioned before, local anesthesia benefits us as well as you. Knowing you're at ease and comfortable allows us to better focus on the procedure — we're not rushed to finish to spare you further discomfort. A relaxed, unhurried atmosphere is essential to a successful outcome for any dental procedure.
We've also found solutions for another issue with local anesthesia that concerns patients: the length of time the numbing effect lingers after a procedure. In response, the dental profession has developed different types of anesthesia that reduce this after effect considerably. We're also more selective about what procedures actually require anesthesia — some, like routine teeth cleaning or work on the outer enamel (which doesn't contain nerves), can usually be performed without it.
All in all, local anesthesia reduces your level of discomfort and increases our ability to be thorough in performing your dental work. You'll not only find the experience more pleasant, but it will also enhance the quality of your care.
If you would like more information on alleviating pain and discomfort during dental work, please contact us or schedule an appointment for a consultation. You can also learn more about this topic by reading the Dear Doctor magazine article "Local Anesthesia for Pain-Free Dentistry."
By Gregory L Palozola D.D.S. P.C.
April 13, 2016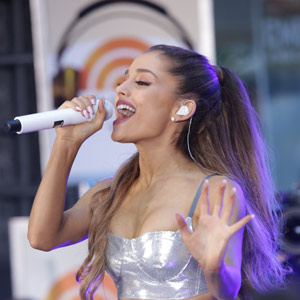 Via a recent Instagram post, pop diva Ariana Grande became the latest young celebrity to publicly acknowledge a dental milestone: having her wisdom teeth removed. The singer of hits such as "Break Free" and "Problem" posted an after-surgery picture of herself (wearing her signature cat-eye eyeliner), with a caption addressed to her teeth: "Peace out, final three wisdom teeth. It's been real."
With the post, Grande joined several other celebs (including Lily Allen, Paris Hilton and Emile Hirsch) who have shared their dental surgery experience with fans. Will "wisdom teeth removal" become a new trending topic on social media? We aren't sure — but we can explain a bit about the procedure, and why many younger adults may need it.
Technically called the "third molars," wisdom teeth usually begin to emerge from the gums between the ages of 17 and 25 — presumably, around the same time that a certain amount of wisdom emerges. Most people have four of these big molars, which are located all the way in the back of the mouth, on the left and right sides of the upper and lower jaws.
But when wisdom teeth begin to appear, there's often a problem: Many people don't have enough space in their jaws to accommodate them. When these molars lack sufficient space to fully erupt (emerge), they are said to be "impacted." Impacted teeth can cause a number of serious problems: These may include pain, an increased potential for bacterial infections, periodontal disease, and even the formation of cysts (pockets of infection below the gum line), which can eventually lead to tooth and bone loss.
In most cases, the best treatment for impacted wisdom teeth is extraction (removal) of the problem teeth. Wisdom tooth extraction is a routine, in-office procedure that is usually performed under local anesthesia or "conscious sedation," a type of anesthesia where the patient remains conscious (able to breathe normally and respond to stimuli), but is free from any pain or distress. Anti-anxiety medications may also be given, especially for those who are apprehensive about dental procedures.
So if you find you need your wisdom teeth extracted, don't be afraid to "Break Free" like Ariana Grande did; whether you post the results on social media is entirely up to you. If you would like more information about wisdom tooth extraction, please call our office to schedule a consultation. You can learn more in the Dear Doctor magazine articles "Wisdom Teeth" and "Removing Wisdom Teeth."