Posts for: November, 2014
By Gregory L Palozola D.D.S. P.C.
November 26, 2014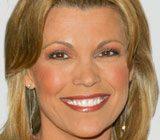 Here's an interesting tidbit of information on Wheel of Fortune host Vanna White: like many people, she grinds her teeth at night. In a detailed interview with Dear Doctor magazine, Vanna explained how she had to replace a filling in a back tooth several times because of her grinding habit. Eventually, she had her dentist make her a nightguard to protect her famous smile.
"I really try to sleep with it every night," Vanna told the magazine. "I try to keep it on my nightstand so when I go to bed, I remember to put it in. Or I will put it by my toothbrush so I can put it in after brushing my teeth at night."
The habit of teeth grinding or clenching is often associated with stress and/or sleep deprivation. It is referred to as "parafunctional" ("para" – outside, "function" – normal), meaning it can generate biting forces well outside the normal range — perhaps 10 times normal. This excessive force can affect many areas of the oral system. Teeth may become worn, chipped or loose; jaw joints or muscles can go into spasm; and some grinders (or "bruxers" as they are also called) may even experience discomfort of the head, ears, neck or back. Many times, a person with a grinding habit does not become aware of it until it is pointed out by a sleep partner or dental professional.
Like Vanna White's dentist, we often recommend a nightguard to those with nocturnal bruxing habits. It is made of a very thin, wear-resistant plastic that fits over the biting surfaces of the upper teeth only. The lower teeth are then free to glide or skate over the guard, which prevents them from biting into the upper teeth. Some people wear their guards during the day if they tend to clench their teeth when under stress.
If you are concerned about teeth grinding or interested in learning more about nightguards, please contact us today to schedule an appointment for a consultation. If you would like to read Dear Doctor's entire interview with Vanna White, please see "Vanna White." Dear Doctor also has more on "Stress & Tooth Habits."
By Gregory L Palozola D.D.S. P.C.
November 11, 2014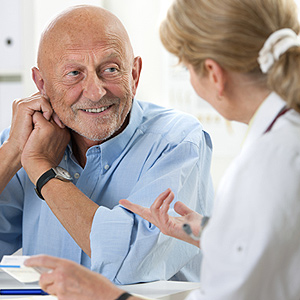 Most of us think of insurance as a means to protect us and our families from unforeseen loss. While that's the general definition, some insurance plans — like dental — don't quite work that way.
The typical dental plan actually works more like a discount coupon for dental services. Most are part of an employer-based benefit package and usually "fee-for-service": the insurance company pays for part or sometimes the entire bill after your dental visit based on a fee schedule laid out in the policy.
A plan's benefits depend on what the insurer offers to cover and what level of coverage your employer (or you) are willing to pay for. Typically, the more items covered under the policy, the higher the premium. Any deductibles (the amount you must pay out of pocket before receiving any plan benefits) can also affect the premium — the lower the deductible, the higher the premium.
The benefits may also be limited due to what a patient's dentist charges for services. Most insurers pay benefits based on what they determine to be the "usual, customary and reasonable" (UCR) fee for a particular service. The dentist's fees are most often higher, however, resulting in the patient paying a higher percentage of the bill.
Still, a dental plan can work to your financial advantage, especially if it's employer-based with premiums paid by your employer. It may not be advantageous, however, if you're paying the premiums. For example, a person without insurance might spend on average $200 a year for basic dental care (mostly preventative — checkups and cleanings), while a person with insurance may have those expenses covered, but are paying yearly premiums of $500 or more for the plan.
You should also consider one other factor: our first priority as dentists is to pursue the best course of treatment for your particular dental needs, which may not always align with what your policy covers. At the same time, we understand the limitations you may be under with your plan — we work in this world every day. We'll certainly assist you in navigating the insurance waters to achieve the best care for what you can afford.
If you would like more information on dental insurance and other financial arrangements, please contact us or schedule an appointment for a consultation. You can also learn more about this topic by reading the Dear Doctor magazine article "Dental Insurance 101."